The PivIT Ambassador Program
In a world of algorithms, hashtags, and followers, PivIT knows the true importance of human connection.
What Is The PivIT Ambassador Program?
Here are the details in four easy steps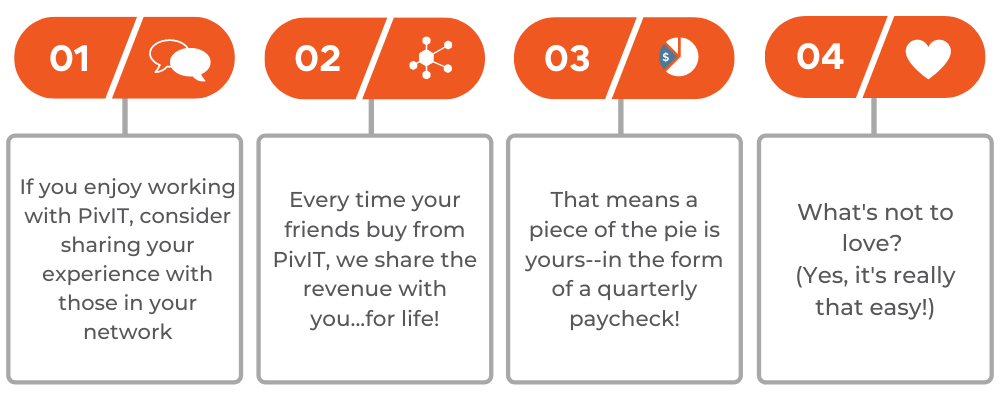 Who Is A PivIT Ambassador?
We appreciate all of our clients and we want to reward those who trust PivIT enough to share us with their network. So, if you recommend PivIT to a collegue and they purchase from us, you are eligible to become a PivIT Ambassador. And it gets better--we will show you our appreciation by passing some of the love on to you!
How Does It Work?
So glad you asked. We've kept it super simple!
150+
Ambassadors
Join over 150 of PivIT's biggest fans who receive personalized benefits. Welcome to the club!
100%
Lifetime Value
Every time a sale is made from your referral, you get paid! And this never expires!
"Getting a quarterly check just by sharing PivIT with others...it doesn't get any easier for my clients and they love it!"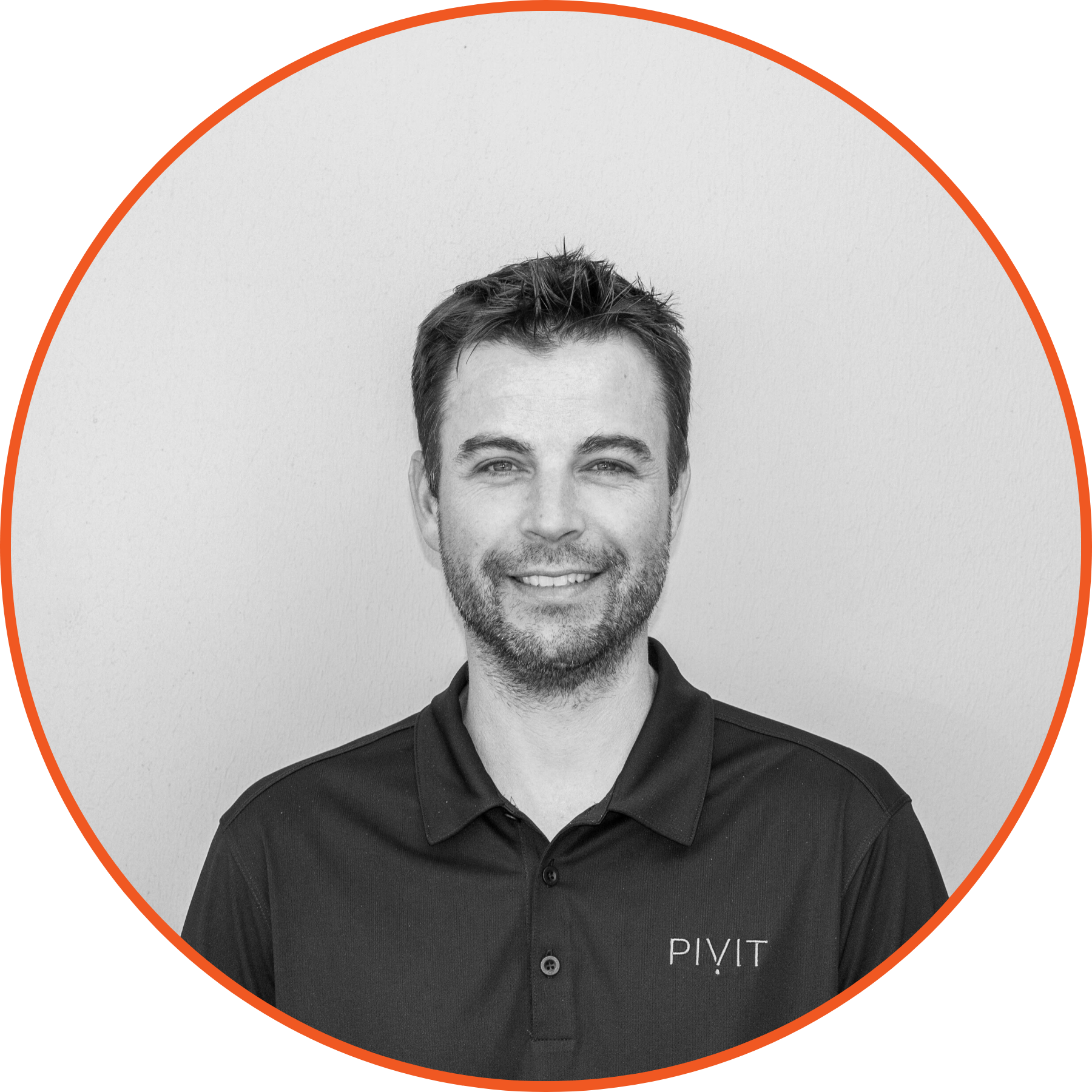 Mike McKay
Managing Partner
Ready to Become Ambassador?
Contact your PivIT Global Sales Rep or email hello@pivitglobal.com to get started!